Words and music by Dennis Livingston

PLAY THE ORIGINAL DEMO RECORDING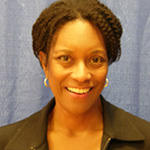 Demo singer: Merle Perkins
Demo pianist: Doug Hammer

PERFORMANCE TIPS:

Length of song: 4:17

Song style/genre: Moderate tempo gospel beat

Key(s): E flat major to F major

Note range (Low/High): B flat below middle C to C in the next octave above middle C

About the song: You could say this song is a true story about a dead cat. You could say it's about human existence in a meaningless universe. You could say it places a chip on Pascal's Wager. You could say it's also provocative, dark, funny and sentimental, all in one strange mix, until the odd title falls into place in the last line with perfect sense. A little gospel, a little blues, a little showtune and altogether a jaunty, offbeat song.

Gender point of view: Irrelevant.




CONTACT DENNIS to request sheet music and/or a CD or MP3 for this song. The message should include your name, address, phone (optional), e-mail and your website, if any.